MONTPELIER, VT -- The Kellogg Hubbard Library and Montpelier Alive are putting out a call for poetry submissions for PoemCity 2014. Submissions will be accepted from October 7th through December 31st. Selected poems will be displayed in shop windows throughout downtown Montpelier during the month of April. In addition to the text display, PoemCity features poetry/art installations, poetry-related workshops, and readings. Last year, the PoemCity calendar included 30 events.
Despite appearing in some media outlets, the Books to Film series has been cancelled for all future installments
Archer Mayor has a great sense of humor and style. As you probably know, we're honoring him at this year's An Evening at the Library on Saturday, December 7th at 7pm. This is our biggest fundraising event of the year. We usually have a silent auction and this year we're adding a live auction for five items. One of the items is Your Name in a Book! Become a character named in an upcoming Joe Gunther novel.
Good guy? Bad guy? Dead guy?
You may win the auction, but beware!
Archer gets to do anything he pleases with the name.
He doesn't want to meet you to learn who you really are —
leave that to his imagination, and enjoy the final results
(he's even been known to change a winning name's gender!)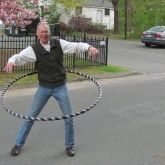 Vermont Health Care Exchange
Want to enroll in coverage for the Vermont Health Care Exchange! Peter Sterling, Executive Director of the Vermont Campaign for Health Care Security, will be at the library to help you find the plan that is just right for you.
Meet Peter in the front lobby Wednesday and Thursday!
Wednesday, Nov 13 - 10am to 1:30pm
Thursday, Nov 14 - 10am to 1:00pm
Page 2 of 5